You can automatically import lab results from one of our existing lab partners. You can access the list by clicking this link in the software:
https://my.optimaldx.com/account/connections
On that page is a list of the labs we currently integrate with and a list of potential labs that we would like to integrate with. You can help us out by sending us an email and we'll work to get an integration set up if we don't already.
Active subscribers can also access the Lab Connections page by clicking this link off the dashboard:

Follow the instructions on the "Connections" page to set up an integration.
Once your lab account and ODX have been integrated (we allow you to integrate with more than 1 lab!), the Dashboard will show how many labs are waiting to be imported: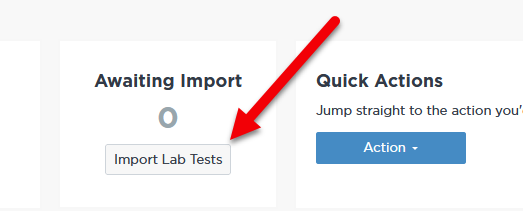 Clicking "Import Lab Tests" will take you to the lab import page. We have prepared a short video that walks you through the lab import process:
That's it! If we don't currently integrate with your lab, please email us at support@optimaldx.com and let us know the lab you would like to integrate with and we'll be in touch to get more details.